Microgaming Casino Software – A Staple Among Top UK Casinos
If you play online casino games you know the name Microgaming. They have been with us from the start. In fact they were the creators the first real online casino software way back in 1994. This is an arguable point as there are others making the same claim but it's what they say on their website so. Based in the Isle of Man Microgaming has been hard at it and now has more casinos running their software than any other developer.
Although this is a changing market and may not be the case long. They have been locked in battle with their main competitors for many years. As it stands at the moment over 600 brands are part of the Microgaming family. They also provide a poker network that is one of the oldest MPN is still going strong. You can't ignore the bingo software either. All in all Microgaming cover and supply the whole gambit for the industry.
Microgaming's Vast Casino Game Portfolio
Microgaming have come a long way in the twenty or so years they have been in business. There are currently over 800 games available to all sites using Microgaming. These can be played straight from the browser or if you run Windows a download is available. Microgaming hold the title of most abundant producer throwing out games every month. These are not just cheap and cheerful either. Most are, it has to be said, the ubiquitous slots game. They are however held to be some of the best in the business. It is of course subjective and very personal but there is no doubting the popularity. The progressive jackpots are right up the sharp end paying out huge sums.
Setting the record of biggest single payout for an online casino game at €6.3M is nothing to be sniffed at. Table games at Microgaming don't have quite the esteem that the slots do but they are still good never the less. The interface is intuitive and user friendly. Several versions of blackjack, roulette and baccarat are of course in the lineup along with Pai Gow and Sicbo. Let's make this abundantly clear Microgaming pull out all the stops when it comes to designing new games. They have some seriously good animated graphics and audio. One of the best parts of Microgaming software is that the 'techicnical output', as they put it, tailors itself to your level of technology. If you have the highest spec machines and fastest broadband, the games are played as they were meant to be at the optimal settings. But if you have lesser tech and slower internet connection the games can still be played.
Best Microgaming Casinos
.
* 18+; T&C's apply; Click on VISIT for details
More Casinos Than You Could Ever Play At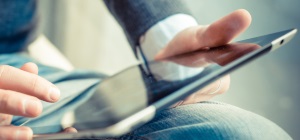 Quickfire is the name of Microgaming's platform and since being introduced it has taken the industry by storm. There have been some rather large defections lately but there are still some very big names using Quickfire. The idea is complete integration you can go to say bet365 and see Playtech games alongside Microgaming. The system runs seamlessly. There are hundreds of casinos online using the software platform to it full advantage.
There is a trend heading back toward one platform but Microgaming has championed using the multi developer angle. It still works very well indeed. The individual casinos all have a unique feel to them yet they belong to a family and you really get that. If you use the download for either desktop or mobile then you can adjust many features to suit you and your device.
There is the expert play feature, auto play and the language selection is huge. Using several coding languages including C++ , Java, Adobe Flash and HTML5 Microgaming allows a huge amount of diversity in their games. This is a big plus for all casinos and punters alike. Their mobile selection is huge at over 350 games. All of which are available if downloaded as a native app. The browser versions have a little less choice but are still very good.
Live Table Games For Every Player
Microgaming came a little late to the live dealer party but they brought a large bottle with them. It is a bit of a love it or hate it set up though. The whole thing while it is state of the art has been criticized by some as being a bit forced and maybe robotic in a way. The Playboy tables could even be considered rather crass by some. The functionality is however exceptional. Fully recorded the action can be played back at any time. Auto-bet function on a very user friendly interface. Multi table play and statistical analysis. There are several unique tables and of course it is fully approved by eCOGRA's Seals Compliance Committee.
As it stands there are over 20 tables which is not the best but Microgaming does like to grow. The genre has taken a while to prove its worth but live dealer casinos online are here to stay. The running costs are higher the logistics are more complicated but the gambling public love them. It wasn't long ago that Microgaming's future looked very rocky indeed. They were strong enough and good enough to weather the storm. The staff they have onboard are very skilled they have a huge imagination and in this industry that's what drives the innovation. Microgaming are committed to the industry.
After all they were founding members of eCOGRA, which has proved over the years to be a hugely valuable part of the online gambling industry. If Microgaming continue the way they have over the last 20 years the will be unstoppable. Granted they will probably have a few more hiccups along the way but they are truly great at what they do. Unless there is a seismic shift in the world of online gambling Microgaming will continue to push the boundaries.