NextGen Gaming Casinos – an Interesting Developer with a Rich Portfolio
NexGen Gaming (NGG) is a software developer that first appeared on the iGaming scene in 1999. Considered to be one of the first companies to start creating online gambling software, this company quickly became famous for its interesting slots and its achievements within the industry. The success of NGG allowed the company to become not only a desired business partner, but also a game provider that is often chosen by the top rated casino sites in the UK for its "retro-styled" games. In today's article, we will discuss not only how this developer contributed to the iGaming world in general, but also which are the most famous names in the NextGen Gaming casinos list.
The NextGen Gaming Casino Games Aren't Many
As a company that started being famous for its slots, it doesn't come as a surprise that the developer's portfolio is filled with titles of the "reel genre" variety. There are approximately 140 titles in the gaming portfolio of NGG. In addition to the slots, however, there are a few other table and video poker games that are considered classics to this day! Depending on which of the top-rated gambling sites in the UK you are accessing, you might even try out some of the NextGen Gaming casino games in demo mode as well.
Best NextGen Gaming Casinos
.
* 18+; T&C's apply; Click on PLAY NOW for details
All NextGen Gaming Slots Are Incredibly Various
With more than 100 slots to their name, NextGen started creating games based on original designs, as well as modelling some titles after licensed franchises. When browsing through NextGen's portfolio, it is easy to recognise names such as "Kong", "The Mask", "Anchorman: The Legend of Ron Burgundy", and quite a few others. Even one of the most popular NextGen Gaming slots is created with a mechanic leased from Big Time Gaming – the title "Medusa Megaways". Below, you can see some of the most popular slots made by NextGen Gaming, which are available today.
King Kong Fury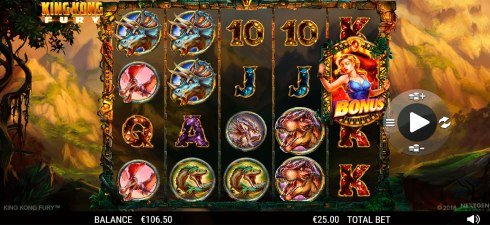 Based on the licensed King Kong franchise, this great ape slot features added wilds, special symbols, and the chance to win up to 100 free spins. King Kong fury has an RTP of 96.703% and a 4×5 reel pattern.
Foxin' Wins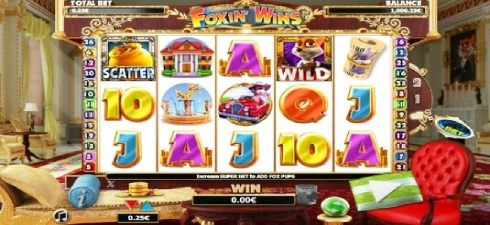 This foxy slot might have a classic layout of 3×5; however, its features feel quite modern. You can benefit from wilds, scatters, and the extra special feature called "Superbet™". Essentially, it is an additional bet a player can make that guarantees the appearance of special symbols – the larger the wager is, the more reels will feature a special symbol in the next spin.
300 Shields
A slot based on the legend of the Spartan king Leonidas, this 3×5 slot is truly one of the most classic, and popular titles of NextGen Gaming. As a slot that is considered to be one of the oldest ones of NGG, it is impressive that 300 Shields offers wilds, scatters, and even free spins!
Golden Hen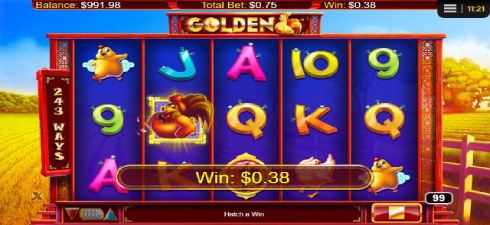 With 243 winning ways, wilds, scatters, and free spins, this 3×5 reel slot entertains with its playful "chicken coop" visual theme, as well as with its interesting gameplay features. Golden Hen is considered to be one of the highest-paying slots of NextGen, with an RTP of 97.22%.
Jackpot Jester 200,000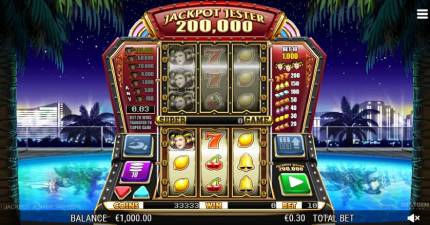 This 3×3 slot is laid on a night-time Las Vegas background, and its interface resembles the games you would see on the floors of all famous land-based casinos. Although having only five pay lines and an RTP of 95.08%, this classic looking slot offers players the chance to win £200,000!
The Table Games Were Good
The table games that were produced by NextGen Gaming, were of the roulette and blackjack variety. Due to the fact that the Flash software developing platform was discontinued from use among nearly all developers in the iGaming industry, the table games of NextGen Gaming have been removed from use, which means that they won't be found in the portfolios of casinos that previously featured them.
The NextGen Gaming Casino List Is Mobile Ready
The iconic games of NextGen Gaming that have remained after the removal of Flash, have been fully optimised for use with Android and iOS mobile devices. Today, the most famous titles of NGG have been overhauled with the help of the HTML5 software platform, allowing them to be experienced on any modern smartphone or tablet – which is another reason why every name in the NextGen Gaming casino list has them.

The Company Has Made Its Share of Gaming Innovations
The Superbet™ mechanic, is perhaps the brightest example of a slot innovation created and evolved by NGG. Introducing a different way of betting and granting control to players for engaging special features, makes NextGen Gaming slots much more different and original. In addition to the Superbet™ mechanic, NextGen seems to often be associated with a general "retro" feel of their games – a trend, which the company decided to uphold for a long time, even when video slots of other companies introduced a new standard for visual quality.
While some hardcore slot players believe that NextGen Gaming has done a lot to preserve a general "classic visual style", iGaming critics have claimed that the outdated graphics and audio effects have done somewhat of a disservice to the developer. Although NextGen Gaming has the capacity to introduce additional iGaming innovations, there haven't been any news of this happening ever since the developer joined the SG Digital family of companies.
Comparing to Other Notable Names in the iGaming Industry
As a developer with more than two decades in the business, NextGen Gaming was a true pioneer back in its day. The company was one of the first to start creating online slots based on licensed franchises, and this was more than impressive at the time. Although NGG didn't remain as a leader in that department for long, it was also one of the first ones to market its software products to a broader range of developers and online casinos.
NextGen Gaming Has Evolved Quite a Lot over the Years
NextGen Gaming was a software developing company that showed a lot of promise, but today any titles that it does produce, are under the corporate umbrella of the company SG Digital. Not many people know this, but NGG was acquired back in 2011 by NYX Gaming, which is another high-profile iGaming developer. Fast forward seven years later, and NYX Gaming is acquired by SG Digital, essentially gaining any businesses possessed by NYX – including NextGen Gaming. Today, NextGen Gaming, NYX, and a number of other renowned developers have become one big family under the banner of SG Digital.
Many Business Partners and Online Casinos Work with the Developer
Even before NYX acquired NextGen Gaming, the company was known for two things – its classic looking casino games, and vast network of business partners. NGG is a company that was one of the first iGaming developers that begun a reputation of being a B2B brand, which is why many other developers and online casinos have managed to benefit from NextGen's software products. With that being said, some of the business partners and "company family members" include names such as Barcrest, Side City Studios, Betdigital, Bally Wulff, and many others.
The parent company of NextGen (SG Digital), is a business with a vast network of customers as well, which is how many online casinos manage to have access to NGG's gaming software. This explains why some of the top rated casino sites UK that use NextGen games are: William Hill, 888casino, Casumo, Mr. Green, LeoVegas.
This Developer Remains as a Popular Example in the iGaming History
Today, NextGen Gaming has become a part of a much larger iGaming family of gambling software creators, all under SG Digital's umbrella. While this is so, top rated casinos in the UK still use NextGen Gaming titles, although most of them today carry the SG Digital brand. When NGG was a standalone company, it was renowned for its many licenses, ethical practices, and interesting online casino products; today, NextGen's legacy is carried through its many games, which are offered to this day, by SG Digital. If you have the opportunity to check them out, you definitely should!