Online Casino Software Providers – The Best of The Best
It is an obvious thing but you may be surprised to know that many don't even think about it, but software is what makes an online casino. Less than thirty years ago when it all began the game playing public where over the moon with some pretty low grade stuff. If you took an average platform from today back even ten years and you would blow minds. It is as it should be considering how much money gets spent every year on R&D. Even five years ago the difference is quite astounding. We are spoilt and we really don't appreciate it. If you believed some of the forum posts you would not think that the games we have are anything but slow and boring. They are far from that. Now we have games that are multi leveled. When it comes to attracting customers that's the marketing department keeping them is all down to the software. Bad gameplay equals lost customer base. It is a constant struggle for developers to come up with new ideas after all the best casino games have been with us hundreds of years. The top designers present them in new and exciting ways with a little twist here and there.

Casino Software Providers
Finding the Best Casino Game Developer – How to Tell The Good From The Bad?
If a company has been around in this business for any length of time they are probably pretty good at what they do. Some of the leading designers have been in the game since it started. Microgaming and CryptoLogic were the pioneers and are still going strong. This doesn't mean that a newcomer is no good it just proves that the old guys know what they are doing. The entire online gambling industry is worth billions of pounds every year. With that much money at stake, there has to be some kind of oversight. It has to be independent as well. All reputable software companies have reports issued on fairness. There are independent labs testing every aspect of a new and existing game. The source code is evaluated and the operating systems are checked to make sure payouts are within stated levels. Payout tables are issued beery month, as part of reputable licensing jurisdictions system test are carried out regularly. Legal compliance is a major concern within the industry. All reputable software companies are regulated the same way as the casinos themselves. Above all reputation is very important and working to keep one goes a very long way in this game.
Choosing the Right Casino Software For You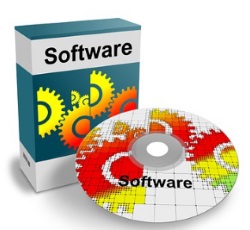 For the average Joe looking into joining a casino the choice of software probably isn't top of the list. It does make a huge difference though but telling which from which is not that easy. You will pick up the differences once you have played a few games after a while but at first glance hard to tell apart. Choosing which platform to go with is a matter of personal choice. The games that one developer offers will be different in subtle ways from another. Then you have the choice of a download or browser play. How long do games take to load? What is the strength and stability of the platform if it's in a network can it handle the load at peak times. Admittedly a great deal of this you will only find out after playing for a while. Check out the freeplay sites online there are several that have all of the major developers games so you can test them. Forums and review sites are still great tools for the punter especially if you are a novice. You will find out about a bad bit of software really easily. Generally you can get a good feel about the differences if you join a few forums. Be aware that forums can be just a bunch of whiners and sore losers. Not to mention outright trolls! Some of them however have been around a long time and are well respected in the field. If you can read between the lines there is a lot of useful information available.
Cooperation Drives Innovation
The industry has seen an explosion of software developers in recent years. Where there was only a few not that many years ago there are now hundreds of them. Some produce turnkey solutions with back-end management and a host of games. A few examples are the giants Playtech, Microgaming, NetEnt there are quite a few more besides. Then you have the almost garage run companies that just make a few standalone games that get integrated into bigger platforms. The thing was when it all started the standalone casino platform was what most went for. One company, one product, very generic. Very few could afford bespoke software. Just the costs of maintaining something custom built put of many from this, so the whole thing was all very much the same. Things started to stagnate so developers started to work on separating gameplay from financials. From the day to day running of the casino and the backend database. Generally speaking allowing different systems to work together. This meant that more than one developers work could run side by side with each other. We then started to get more individual casinos. Brands could then cherry pick the slots from one company and slide them in with the table games from another. This move put the big companies on the back foot and they had to change the way they presented their products. Playtech for example make a platform that is very customizable. The list of games that they have is huge and the way the site can be worked within their platform allows a brand to look and feel different, yet still have recognizable features from the software. This has turned the industry again, with a lot of casinos going back to one platform. The healthy toing and froing keeps the industry moving forward. Fresh approaches driven by market forces are good for the end user.
Networking Has Made Some Companies Huge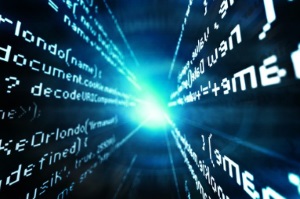 There are hundreds of developers out there as we have said. But there are few that have taken a large percentage of the market. There is a good reason for that and it is quite simply big money. Networked progressive jackpots mean big money payouts for customers and that is attractive to gamblers. The chance of big wins are what keep punters coming back for more. The problem is if a casino offered these huge jackpots of its own back then they would soon go bust. They don't have enough customers on their own so they would have to supplement the pots and lose money. So networked software was needed to link games together to allow huge pots to build. This is not a new idea. The concept was used first back in the 1960's. Bingo halls in Britain were linked via phone lines. There would be a tannoy system connecting several halls across the country. The players from all of the halls for the main game of the evening would be pooled into one big game. The system worked so well that it fit very easily into the internet age. Casinos using the same software with the same jackpot games became loose affiliates. The main part of every stake still goes to the individual casino. A small amount of the stake would go toward the jackpot fund of that game. The casino would payout all of the other winnings but if a player hits the jackpot they are paid from the fund. Even though casino brands are in direct competition with each other the networked jackpot are beneficial to all. These are now so popular that every casino has at least a few of them. Even if they have a mixed platform they will be part of one network or other. The progressives now have jackpots that are regularly in the millions.
Progress For Casino Gaming Software Developers Is A Neverending Process
IT is a fast paced crazy world. No sooner has something been designed it becomes old hat. Software developers are tripping over themselves to bring in 'upgrades'. Bring out new games has to be good for the industry. Tweaks to existing software is not always so. New models are not always better than the old ones. That is a given if you look at the car industry. Casino games are in the most part very old. Blackjack was played in a very similar way hundreds of years ago so to roulette. So to make them more appealing to another generation is a challenge. This challenge has been taken up by many and the new versions on an old theme are pretty good. Slot machines are the biggest earners and as such get the most attention. New games are coming out in a constant stream. NetEnt and Microgaming churn out fantastic titles almost every month. Playtech love there themed slots and after the ho ha with Marvel™ have now switched over to DC and the graphics are sensational. The interfaces get constant updates and the name of the game is seamless interaction. The world is moving at an incredible pace. 3D games not that long ago where uncommon now every platform seems to have them. Live casinos have been with us a while now and have become big business. Once the preserve of a couple of companies they too are booming. Studio casinos are popping up all over. Although mainly in Latvia it has to be said! Live streaming technology is advancing rapidly. This all coupled with trick interfaces makes the live casino genre very entertaining. Things have come a huge way since the beginnings of the industry back in the 1970's. Now we have mobile gaming that is as good as any PC. Live casinos can be accessed via any device, anywhere. The future is very bright games have animation as good as any blockbuster. Live casinos are streamed in HD at 200 frames a second. Software is outstripping hardware at an alarming rate. Internet speeds can't keep up with gaming technologies. Mobile phones seem to be the area that is on a par. The industry is huge it will continue to grow the Asian markets that are growing will fuel it. Where ever trends go software will develop. Things can only get bigger.
Recommended Casinos – Only the best!
* 18+; T&C's apply; Click on Get The Bonus for details