ELK Studios Casinos – a Small Company Creating Big Mobile Casino Games
It was in 2013 when ELK Studios entered the iGaming industry with a good variety of online casino games. Renowned as an expert slot-maker for a variety of gaming platforms, this Sweden-based company has made itself known to both other developers and the global iGaming players community, by creating visually stunning and impressive slots that are desired by every online casino operator today. In this expert review, we will fully reveal to you the exceptional developer that is ELK Studios, and also showcase some of the company's most famous slot titles!
The ELK Studios Games Are Few, but Excellent
Currently offering 40 titles in total, the games in ELK's portfolio is made up only of slots. As a "single-genre-focused" developer, it is more than understandable that this software company is highly dedicated to the quality of their work, rather than the quantity. With that being said, the ELK Studios slots are revered for their exceptional design, and original storylines and themes. Here are some of the best slot examples of ELK Studios below.
Kaiju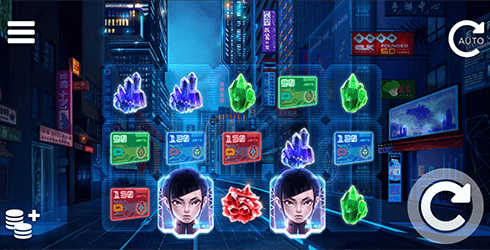 Based on the Japanese word for "strange beast", this slot channels the spirit of movies about giant monsters, such as Godzilla, Pacific Rim, and others, in order to deliver the intensity of a 5×3 layout "monster slot". The game offers wild symbols that form above the reel layout, once three identical symbols form in a diagonal progression. Furthermore, if a player manages to initiate the free spins mode by collecting the three special symbols, they will get the opportunity to unlock additional symbol rows. This will transform the slot's layout into a 5×6!
Platooners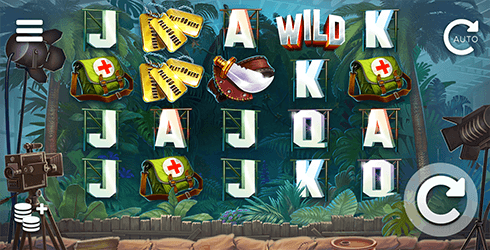 Whether this slot is intended to be inspired by the war movie "Platoon", or it takes its visual cues more from the parody movie "Tropic Thunder", this 5×4 reel pattern slot is definitely entertaining. Featuring a mini-game, scatters, and wild symbols, Platooners is a slot that offers even more. There are symbol changing "modifiers", appearing wilds, and generation of five identical pay lines. Mystery symbols provide even more bonus features that will help you win a prize in the mini game.
Wild Toro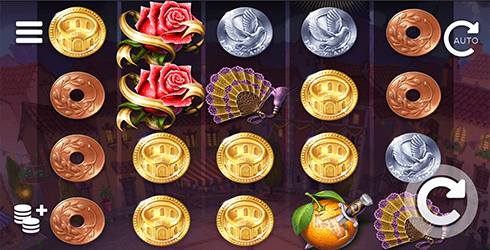 This cartoonish "matador vs bull" slot has a 5×4 slot pattern and a number of interesting bonus features! You have the "walking wild", a regular wild that substitutes all other symbols (except for "toro" and "Matador"). Should the player manage to land three "matador" symbols, they will trigger the "respin challenge" which will grant as many respins as there are matadors on the reels. Every additional matador will grant another respin, and if a toro lands, it will "chase" the matadors, and leave wild symbols in its wake.
Dreamzone
This is a 5×5 gem-styled slot game that has "drop-down" reels with a symbol destruction mechanic. The interesting thing here is once a winning combination is formed, any remaining symbols will fall down; however, new ones won't fall from above and take any empty spaces. Instead, it may activate one of four "dream features" – appearing wilds, symbol explosion, symbol upgrades, or symbol scatters. If a player manages to clear an entire board of symbol, they will receive "bonus drops" which will raise the bonus level and increase the winnings multiplier.
IO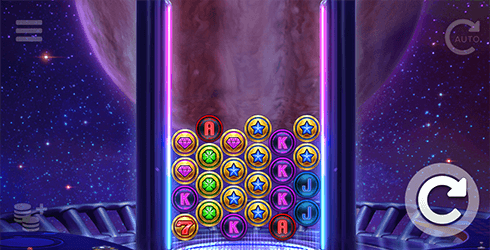 This is a 6×8 futuristic symbol game that has avalanche reels with destructible symbols, but that's not all. All of the symbols in this slot move ("fall")to the left if a winning combination leaves enough room for them to fall into. There is a bonus game, two types of wild symbols, a multiplier wild, and laser symbols that destroys all others in a diagonal line. If the beams of two wild symbols intersect, then they will create wild symbols where their lasers have passed through.
Best ELK Studios Casinos
.
* 18+; T&C's apply; Click on PLAY NOW for details
The ELK Studios Casino List Is Not Completed without Licenses
ELK Studios might not be a "sizeable" company, but it is licensed by the best administrations in the iGaming world, which are the Malta Gaming Authority, and the United Kingdom Gambling Commission (license number: 40844). Possessing those licenses means that as a developer of online gambling software, ELK Studios undergoes regular and rigorous audits and tests of all its systems in order to ensure that the products they are providing their clients with, adhere to the latest, legal iGaming standards for security, and fairness.
The ELK Studios Slots Are Optimised for Mobile Platforms
One of the best features of ELK Studios is the fact that their games are designed (by default) to be played as comfortably as possible on mobile devices that run on Android and iOS. What this means is that the slot games themselves are made with a minimum number of visual elements. The games are exceptionally responsive on any type of device, and their "snappy-ness" only adds to their overall quality.
The Company Uses the Latest Development Technology
ELK Studios is known to have been founded almost in the same period when HTML5 was popularised as the best mobile software developer platform. This does explain why all of the games of the developer are produced on the platform mentioned above. The use of HTML5 allowed ELK to achieve uniform functionality among all types of gaming devices, without making any compromises with quality.
Interesting Facts about ELK Studios
Although the company's slogan is "we build great casino games", our experts believe that the developer is definitely "underselling" themselves. The fact is that a Stockholm-based company of approximately 50 people not only managed to produce a collection of one of the best online slots today but also challenge the slot development standards established by the iGaming industry. For that, ELK Studios has easily become one of the most famous slot makers worldwide.
Original Features That Will Elevate Your Gameplay
The first original slot feature that should be mentioned is the "ELK Compete" (EC) integrable function. Described both as an "engagement mechanic" and both a gaming feature, ELK Compete allows casino operators to modify specific conditions of every single ELK Studios game, like introducing additional rewards, starting tournaments, and more. Putting EC aside, one of the best features present in all ELK Studios slots, are the Betting strategies.
Considered to be a type of an "auto wagering" function, the betting strategy templates appear to be more than that. In total, there are four of them, and every single one activates upon the completion of specific conditions and will "reset" under different results. There are four betting strategies in total:
Optimiser
This strategy allows players to select one of four percentages. Once done, the wagers will automatically increase with a successful win. This betting strategy is ideal for both casual players and high rollers.
Leveller
This one will raise two betting levels after five consecutive losing spins. On the other hand, if a player manages to win a spin of the reels, the strategy will reset, and revert to the initial bet value.
Booster
Similar to "leveller", this strategy raises one betting level after every loss until four levels have been raised (from the initial bet). The Booster strategy will reset after a win.
Jumper
One of the most preferred strategy by a lot of players, "Jumper betting" will raise a bet level after each win! Opposite to the "booster" strategy, Jumper will reset after a losing spin.
ELK Studios as Opposed to Other Developers
There was no way for the iGaming industry to predict the swift and successful rise of ELK Studios. The truth is that this online slot maker started creating online casino games that looked amazing, and every operator wanted to add them to their rosters. Due to its innovative reel layouts, gaming features, and optimised gameplay, ELK Studios not only stood out among some of the biggest software developers at the time but solidified its reputation as a serious online casino software developer.
The Best Online Casinos Powered by This Provider
888casino, PlayOJO, Royal Panda, Mr Green, and many other famous online casino sites have taken all ELK Studios slots within their own rosters. The developer's licenses make sure that the company provides its software only to gambling venues that have also proven their trustworthiness to the iGaming industry. Today, new, and already existing casinos that want to add some of the best mobile slots available in the iGaming world are looking for a chance to work with ELK Studios.
ELK Studios Will Continue to Be Desired by Players and Casinos Everywhere
ELK Studios is a company that doesn't have many drawbacks; in fact, the lack of a larger selection of games is attributed to the fact that the company has a more compact staff of professionals, who are truly passionate about the work they do. In an online casino industry that mobile technologies have heavily influenced today, it comes as no surprise why ELK Studios is regarded as one of the most exceptional developers of mobile casino slots. If you have a chance to try any of ELK's games, we recommend it!