Rules, Rules, Rules – The World Is Full Of Rules
Where there is government there are rules. Some seem to be just, others not so. When it comes to regulating online casinos the stronger the rules the better it is for the punter. Most of the time that is. In reality most regulations are a safety net for the player some are blatantly making money for the government concerned. The problem is there are some really bad jurisdictions out there that are no good for the industry at all. We will get to that in a bit but let's look into what the whole deal is all about and why regulation is necessary in the first place.
Casinos Must Be Regulated
You don't have to very far back in time to see why casinos need to be regulated. Las Vegas was built by mobsters. While most of the time you got a fair game the whole show was crooked. The first attempts to bring in federal gambling control got shot down. The money that went through the mob run Vegas casinos was colossal. That was the problem, there was too much money involved. Politicians were not playing a straight game. The irony is businessman and aviator Howard Hughes did more to clean up the industry than government did to start with. Let's not focus on Vegas, unregulated gambling just encourages criminal activity. Gambling is a risk as it is, we all do it because we like that risk. Add into the mix a criminal element and well the results are not good. Nobody wants a crooked game. There is enough of a house edge with all games as it is. When it comes to online casinos regulation is even more important. You want to know that your money is safe along with your personal details. The regulatory jurisdictions for online casinos across the world are many and not at all equal. We will look into some of the best ones and give the run down in separate pages. Let's just put it this way some licensing bodies are a sham.
Where Did It All Start?
In the sunny Caribbean that's where (technically next to the Caribbean Sea but as good as). In 1994 the twin island state of Antigua and Barbuda passed a landmark piece of legislation. The Free Trade & Processing Zone Act. This free trade zone was twelve years in the planning. Two years earlier online casino software was developed but the first online casino had to wait for a licensing body. Issuing the first licenses for remote gambling was a smart move. There may of only been a few during the mid 90's but by the end of the decade there where hundreds. Antigua and Barbuda may have been the only choice but they soon proved to be good at what they did. Their mission was to be right at the forefront of the IT and communications world and they hit on a winner with online casinos. The next jurisdiction to come about was a couple of years later in the form of the Kahnawake Territories. The Canadian Mohawk Tribe started their Gaming Commission from their sovereign territory in 1996. They quickly issued a lot of licenses. To start with both jurisdictions had a great reputation. They oversaw the running of casinos and things seemed to be going very well. The boom hit and many more governments saw the cash cow. Before you knew it there where loads of jurisdictions issuing licenses. Things started to go a bit pair shaped.
The Whole Point Was To Regulate
The reason behind gaming commissions and regulatory bodies was to make sure things where legit. There should be a strict set of rules in place designed to weed out the unsavory elements. Those with criminal background or a bad financial record. The problem was that a lot of the newer jurisdictions didn't really care who they issued licenses to. They were just giving out business licenses and had no oversight of the business once it was running. Two such jurisdictions are Panama and Curacao there are some very good casinos licensed by them. There are also some very bad ones that are blacklisted by just about everyone in the industry. The thing is the tax burden is very attractive with these quasi-regulatory bodies. If there is no real cost then there is no real cover! No, legitimate authorities make it hard. The processes and vetting that an applicant must go through is no fun. Detailed intrusive information must be passed over. Financial records going way back, criminal record and the need to prove an honest and trustworthy character. The whole thing is complicated and set up to discourage the wrong type from applying. So when this procedure is not in place then the whole point of a licenses is moot.
Recommended Casinos
* 18+; T&C's apply; Click on Get The Bonus for details
So What Makes A Good Regulatory Body?
To start with the application process must be rigid. The costs need to be prohibitive to a certain extent. To be able to run an authority that has real powers they need funding. So the actual license fee and tax burdens have to be high enough to discourage the fly by night crew. Although not too high or nobody will apply! The oversight has to be there. It is all well and good getting the application right but things need to be checked on a regular basis. Things can slip if not kept in check. For example the RNG will be tested from the start and generally it is never touched. But the games that use it come and go. Designers don't make their games unfair they are human however and mistakes can happen. This is where the regular testing comes in. Part of the responsible gaming commission's remit, is to make sure the testing is done correctly and by independent labs. The best jurisdictions make sure every game played at a casino regulated by them is fair and pays out the percentage it is supposed to.
Dispute Resolution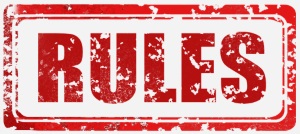 The best regulatory bodies insist on an independent dispute resolution service to be available. Every casino good and bad will have an unhappy customer at times. Mistakes happen software glitches, human error these things can cause issues. All online casinos have an in house procedure for dealing with customer complaints. They are in business and all businesses have complaints. When this process fails to reach a satisfactory conclusion then the ADR comes into play. Alternate Dispute Resolution will work the case and their findings are binding. They are a quasi-judicial process in the gaming world. The licensing body will have a list of approved ADR services and the online casino must choose on to work with.
Commissions With Teeth
Having a gaming commission with no legal powers has as much use as a chocolate fireguard. There have been some atrocious online casinos run by obvious criminals. These brands were online for years fleecing customers of their money. Complaints get made and nothing happens. This was an all too familiar practice for a while. There are some regulatory authorities that not only have no legal powers they don't even have a contact address for the public. Things have got a lot better but there are still government entities issuing licenses that have no powers what so ever. The irony is that the newer jurisdictions have the strongest teeth and they use them. The European bodies regularly sanction license holders. Some have their license rescinded and some face criminal proceedings. First Cagayan of the Philippines also has a great reputation for enforcing its rules. The sad thing is that the two pioneers Antigua and Barbuda and the Kahnawake Territories have slipped badly of late. There has been a lot done recently to address this but too many rogues have slipped through the net.
Local Laws Must Be Followed
The internet has caused a lot of problems for legislators when it comes to gambling. When it was just bricks and mortar the local authorities could handle the situation. The boom in the online gambling world created situations where locals laws where being faulted. Even the oldest regulated gambling industry in the world realized their system needed an upgrade. The laws in the UK where amended in 2005 and the UK Gambling Commission was created. MGA and Gibraltar are both about the same age these bodies were started to cover the areas that have no local bodies. There are a few others that just cover their own countries. Hungary, Italy, Spain, Bulgaria, Norway, the list goes on. All of these countries have different local law so need their own governing bodies. It all gets a little complicated. It can get a bit expensive too for those that want to cover every market. Then we have the US state by state they have the power to regulate. As it stands there are three only in the US that may well change. A casino has to be regulated but who regulates them is a big thing.