The Casino Deposit Bonus The Commonest Form Of Bonus There Is
Look at any online casino and there are bonuses galore. At first glance they all look different and in this saturated market something different is needed to stand out from the crowd. There are new casinos coming online every single week, admittedly a lot are just sister sites, but enticing customers to new brands is getting harder and harder. There may be over 300 software developers but the same few seem to be cropping up across the board. It's all getting a little same old same old. Bonuses are one area where casinos can be a bit different. The thing is though they are all really, fundamentally the same thing bet with some of your cash and we will give you some of ours. All bonuses are essentially deposit bonuses. The differences are in the amounts, the terms and conditions and some formatting.
Nearly All Use The Welcome Bonus
Also known as the sign up bonus this piece of marketing is unique to the online world. There is no way a land based casino would even dream of giving a welcome gift to new punters. But how much competition is there really for brick and mortar affairs? The competition in the online world forces the issue. There is only one place on earth that there is enough rivalry between land based casinos to warrant freebies, Las Vegas. They use the free buffet and shows to tempt in the punters. Online that's a bit hard! So across the board online casinos use the welcome bonus. This comes in the form of the casino matching a percentage of the player's deposit. The match bonus is usually 100% of the initial deposit the player makes to their new account. There is always a min deposit and a max bonus. So if the bonus is 100% up to £300 and the new sign up deposits £300 the funds playable in the account will be £600. Simple really. The amount that casinos offer either the percentage size or the max bonus allowed is the main area they compete in. The figures can range wildly the average amount is quite low at around £200-300 max, but some go up to £1500. A word of caution here though the biggest isn't always the best. The wagering requirements in the terms and conditions play a massive role in determining whether a bonus ranks or not. An explanation of wagering requirements further on.
The Re-load Bonus Second Third And A Few Do More
Becoming more the norm now is a bonus for more than just the first deposit. Commonly the second and third deposits attract a bonus too. These are still formatted as match bonuses but the percentages change. For example if the first is 100% up to £250 the second could be 50% up to £500 and the third 25% up to £1000. The subtleties between what casinos offer for these bonuses is a great gauge for choosing where to play. The top boys work in re-load bonuses with their loyalty schemes with regular re-load bonuses once a week or month. These usually have a time limit on them and you have to deposit and play within the limit to get the bonus.
The Random Promo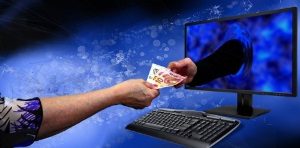 As said before most bonuses require a deposit not all however have wagering requirements. The seasonal promos such as at Christmas often given prizes instead of bonus cash. These are more like a raffle and some have been pretty good. Cars, holidays and real cash have all been given away. These still need a deposit to be made and some need a lot more than one but you get put in the draw and have as much chance as anyone else. Then you have the free spins bonus this is usually to promote a new slots game and most don't let you keep any winnings from them. But they are still a deposit bonus and some do actually let you keep the money won. Although that is very rare indeed.
Actually Getting To Withdraw Any Cash From A Casino Deposit Bonus Is Hard Work
Casinos are not charities we all know that. They are in business to make money. Simple. So giving away free cash at the drop of a hat to all players would break a casino in its first week. So why do people really believe they are going to get free cash without having to work for it? Wagering requirements are the casinos safeguard against going bankrupt because of their promotions. Play through rules were originally a legal requirement to combat money laundering. These morphed into the terms and conditions covering bonuses. The costs of giving bonuses had to be offset somehow and the wagering requirements were perfect. These will vary from casino to casino and boy do they vary. The thing that doesn't vary is the strict conditions have to be met before any withdrawal of cash can be made. Understanding the numbers is very important when it comes to the wagering requirements. It's worth the effort as this can make or break your decision. So this is what it's all about the idea is you must stake the bonus amount a certain amount of times before you can cash out. So a times 30 wagering requirement on a £200 bonus means you must stake £6000 before any money can be cashed. Hmm not so sweet is it. Add into the mix that some casinos add the bonus and the deposit together then times it by the wagering requirements. So to get the £200 bonus now you have to wager £12000! This is where your maths skills come to the fore. A times 20 on the bonus and the deposit is not as good as a times 35 on just the bonus. If you can find a times 20 on just the bonus you will have found the Holy Grail. Read the T&Cs the small print counts believe. The alarm bells have to ring with any large bonus sum. It's a safe bet they have horrible play through amounts. Times 60 and even times 70 have been known.
All Things Are Not Equal – Wagering Requirements Have Another Sting In The Tail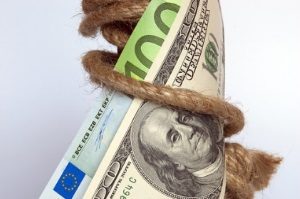 This part is a bit sneaky it is in the T&Cs but some bury it a bit. They call it game weight distribution. Not all games count the same as far as the wagering requirements go. Without exception every casino allows slots to count 100% toward play through. The other games are where you can tell the brands apart. Take 888casino well known for having one of the better game weight distributions. They give 25% for roulette, blackjack, baccarat, casino hold'em and pai gow. 20% for craps and video poker. A smattering at 10% and the rest don't go towards the requirements at all. So this ranks as one of the better ones but unless you play mostly slots forget it. And believe this is one of the best tables there are plenty much worse than this one. Then we have the bet size regulations as if it wasn't hard enough already. This can also vary so should be checked into but the pain of it is, 30% is the upper limit. This means you can't bet more than 30% of the bonus in any one wager if you want it to count for wagering requirements. There's more pain it's always your deposit that's bet first then the bonus. All of these differences can be very subtle between casinos. This is why if you want to accept a bonus you must read the terms and conditions carefully first. What seems like a small difference can mean a lot when it comes to bonuses.
Now Comes The Really Nasty Bit
Yep there's more and this bit hurts. Bonus abuse. The term in itself is abusive but when you look into the whole can of worms it gets worse. This is one bone that gets properly chewed in the forums. If there's one topic constantly getting posts its bonus abuse. So what is it? That's part of the issue casinos refuse to give a full definition. Stating if they do players will know how to beat it. Grrrh. The thing is though casinos can not only refuse to honor the bonus they shut the account and some keep all the funds in it. The 'irregular play' card is pulled more often than not. This is a catch all phrase and is entirely up to the casino management to decide want 'irregular play' means. The most you can get out of them is if a player is making too many even money bets. Or they are hedge betting. There are even those that discriminated against players that switch from the low weighted games to the high weighted games. So if you had a big win on the roulette table then switch to slots to finish the wagering requirements, boom they take the bonus funds and all winnings. They are pages of terms and conditions surrounding bonuses that not only forfeit the bonus but can potentially close your account. Bonuses not looking so good now are they.
That Rests On How You Look At It
If the bonus to you means more money you can take from the casino then you will probably be disappointed. Bonuses are set up to be hard to turn into real cash. But your best chance to do so is to pick a smaller bonus amount with more a favourable play though. £50 played through twenty times is a lot more realistic amount than £1000 at thirty-five times. If you are like most however and see casino games as entertainment then go for it and take the big bonuses. The smart people understand that casino games although fairly played are stacked in favour of the house. We play them because we are risking real money with the chance of winning some in return. Most of us realise we are going to lose in the long run. So why not get some extra rations of fun.
If you do take a bonus make sure you know what cash is bonus and what is deposited. The best casinos will always give you a running total. A lot don't. There is nothing more annoying than thinking you are staking deposited cash and winning only to find it was bonus funds and you have a couple of grand to go. It all gets a bit confusing and forums are alive with chatter about it. Get clear written confirmation from the customer service team. If you are not satisfied with the answer the best thing is to not take the bonus at all. This path is gaining a lot of followers if you believe the forums. To be fair if you are a serious gambler this is definitely the best option. There is no ambiguity at all. If the casino is legit there is nowhere to hide they will pay if the wager is legal or they face losing their license. There are a few online casinos that are going that way. It's actually a good niche marketing plan. Promoted as bonus free they offer lower house edges to entice punters. For the serious punter they are popular. Deposit bonuses are not going away anytime soon. People are getting wise to the wagering requirements and although more bonuses are getting offered less are being taken. The one area that may well prove to be the most successful is the giveaway raffle type deposit bonus. Very high risk for the casino but the players love them. Even though the odds of winning are very long it at least seems like you have a chance of winning. There is so much money getting made that the big boys can afford to give some back. The rest of the market has to pressure their position more before much more is shaken loose.
Other Casino Bonuses
Top 4 Casino Bonuses
* 18+; T&C's apply; Click on Get The Bonus for details