Playtech Software Runs Some Of The Top Casinos
In the UK most of the most well-known online casinos have either full-blown Playtech platforms or at least some of their games integrated into their list. In fact if you are a member of a few casinos there is a high chance you have played more than one Playtech game. Titanbet, Bet365, Gala, and William Hill the list really does go on. They have become one of the world's leading gambling software companies. They were definitely not the first software company to have a casino platform running online. But they are one of the pioneer brands pushing its development.
1999 saw a rash of startups in the industry but not many have reached the heights Playtech have. Playtech likes to tell everyone that it is the world's largest gambling software and services supplier. It may well be. One of the main reasons Playtech have gained such a large market share is its platform is so very client friendly. Flexibility is the name of the game with Playtech whether you go for the full 'turn-key' solution or mixing in some games into an existing platform.
This is one of the most attractive aspects of Playtech. The industry loves the fact it can take all or just a few games from the list. The end to end platform is so good now that many are switching back to a single software package. There are hundreds of titles available from Playtech some of the industries most played progressive jackpots come from the Isle of Man company. Huge jackpots attract lots of players which in turn makes for bigger jackpots quicker which attracts more players etc.
Themed Games Are Pure Playtech
Playtech is best at table games especially the latest 3D versions. Their premium roulette is stunning as is their progressive blackjack. Some players feel that Playtech don't have the best slots. That may be so but they do have some seriously good graphics and audio. The Marvel™ themed games have been the flagship slots games for Playtech for a number of years now. They are extremely popular. After a little legal trouble these have been retired.
They are still online but new ones are no longer coming out. This is a shame as they were the recognizable face of Playtech. Never fear though D.C the direct rival to Marvel™ in the comic and film world are the replacement theme. Now we have Superman™ and Batman and the Joker Jewels. Batman and the Riddler Riches and so on. We are talking the 1960-70s Adam West Batman. There are many more besides and yes there are better slots but Playtech have a sense of humour.
First To Offer Loyalty – First To Go Live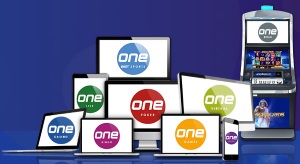 Playtech casinos were the first online casinos to treat their customers as brand loyal. So the software developers introduced the comp points system into their platform. Understanding that people like to feel valued they started giving back. This grew into the laddered system for VIP membership that most casinos took onboard. These schemes are genuine loyalty packages. Some giveaway holidays and cars now as a result of Playtech starting it all off.
They also where the first to realise people missed human interaction. 2009 saw them open their first studio for live streaming from their Asian hub and they quickly opened up more in Europe. The fact is now their live dealer format is the best there is. Latvia, Malta and the Phillippines all host premium venues for Playtechs live dealer platform. Again this is customizable for brand identity. You can have as many tables exclusive to your brand as you can afford. Or simply join the networked ones. These are cutting edge with HD quality live streaming and an excellent interface which can be reduced in size to give a better view of the action.
Best Playtech Casinos
.
* 18+; T&C's apply; Click on PLAY NOW for details
Playtech Mobile Hub Ahead Of The Pack
Not first this time mobile games have been with us a while. Playtech did however see the writing on the wall and made their Mobile Hub an open platform that gave casinos the flexibility they wanted. Again a system that allowed integration with other software. Games can be mixed and matched. Any device is compatible because the coding is based on HTML5. When a user logs in the code reads the OS of the device and loads a suitable version of the site. Playtech mobile casinos have the best and widest choice of any in the mobile sector.
America Misses Out
This is unfortunate for US residents but Playtech are a reputable company. They also don't want the grief a certain online poker room had. So because the US has the most farcical laws surrounding online gambling Playtech will not supply any casino that accepts US customers. It remains to be seen if any of the states that have allowed online gambling to start will have Playtech casinos any time soon. It is unlikely as the area is pretty well a closed shop. Ho hum Americas loss Europe and Asia are happy.
Registered And Licensed By The Toughest
Playtech and associated companies have licenses from two of the strongest regulators in the business. Firstly for all casinos that have UK residents Playtech have to have a licenses from the UK Gambling Commission. Widely held to be the strictest if you get a license from the UK you will be constantly monitored. The second body overseeing Playtech is the MGA from Malta. Playtech's games are regularly tested to ensure fairness that's existing games as well as new.
Backend software is tested for security on a regular basis also. The software has in built programming to monitor betting behavior to help spot problem gambling. The fact is that Playtech has worked very hard on its image and it values its reputation as a straight player. If a casino has Playtech software you can bet it is also a straight player. Playtech will withdraw their software if it isn't.