NetEntertainment Sweden's Online Gaming Giant
Known across the world simply as NetEnt this Swedish digital entertainment company has been in business since 1996. They are one of the early movers and shakers in the industry. The world pioneer is overused but in NetEnt's case it is very true. Their products are always new and exciting and have a unique look and feel about them.
A point in case is the new Virtual Reality technology NetEnt have committed to developing a VR slot game for real money to deliver to existing online casinos running their software. The game they want to launch with is Gonzo's Quest. NetEnt believe that the WebVR technology will be advanced enough to support the game sometime in 2017/2018. A prototype of the game was showcased in London at the ICE Totally Gaming show at the beginning of 2017. Cutting edge and truly committed to entertaining the world.
The Future Looks Bright – Back To Today
NetEnt has been growing steadily since it began with over 900 employees in 6 countries. They are listed on the Swedish stock exchange and have no other interests beside digital entertainment. NetEnt are another software developer that will supply a turnkey solution. You can get an off the shelf casino ready to run, or you can tailor your own more individual offering. There are not that many online casinos that run just NetEnt games however there are hundreds that have some of their games.
There are plenty that have lots if not all of their games. The games from NetEnt are all able to just slot into an existing system, integration and flexibility is a major part of the company's working practices. When it comes to the end user flexibility is just as good. No matter what condition your internet connection is you should be able to play NetEnt games. The coding adapts to the speed and strength of the connection as well as the actual hardware running the game.
So if you have a slightly older system you can still get the enjoyment just at a slightly lesser polish. If you have a top range fast processed and broadband then you have all the bells and whistles. Let's not underplay that either the games are some of the best in the industry. It of course comes down to personal taste the graphics and audio for one is not for another. The one thing everyone can agree on is the quality of gameplay. The art involved is fun. The interface is simple to use the games play really easily. The slots are the mainstay of the portfolio but table games have a major effort put into them as well. NetEnt have been on great terms with many large studios for a while now. They draw on this and produce branded games with titles from 20th Century Fox, Universal and South Park. They bring out a new game at least once a month.
Best NetEnt Casinos
.
* 18+; T&C's apply; Click on PLAY NOW for details
Mobile NetEnt A Touch Of Class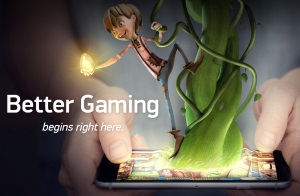 NetEnt started making mobile games a long time ago. They have perfected the art for sure. There are no downloads required. NetEnt are smart and use HTML5 to code their mobile games. The platform is called NetEnt Touch™. The games on the Touch™ platform will work on any device. You get all of the same features from the desktop version with a simplified keyboard. Navigating these games on a phone is very easy. The mobile games from NetEnt have made a big splash.
The brand is truly global with 22 languages last count and 25 currencies. So no matter where you are in the world you can play the same games. The selection is continually growing with slots being the most popular. There are however some great table games on the platform classic blackjack, one deck blackjack and roulette. There are around forty games at the moment but more are sure to be added.
NetEnt Live Revamped And Customizable
NetEnt market their live dealer casino as an exclusive club. Well there are a lot using it so that is a bit of a stretch. They also tout it as innovation enabling flexibility and differentiation. Long winded marketing speech for you can make it look your own. The mobile version has been seriously reworked and the whole live set up is now a bit more refined. The backgrounds can be changed using green screen technology. They call it heir Chroma key technology.
The thing is very much up to the brand as to how it looks. Real players have been consulted to work out the glitches and bugs that end users have. The roulette has the in play betting feature. On the mobile you can use it portrait or landscape. There are also multiple language tables. Blackjack live has the traditional seven seat classic with a range of limits and multiple tables but only for desktop there is no mobile version.
There is the history function for the dealer's last ten hands and statistics for the table. There is also the NetEnt Common Draw Blackjack again this is only available for desktop. The idea is you have an unlimited number of players for the cards dealt. Each player can choose when to hit or stick obviously the rules are a little different because of splits and double downs can't be used. The point to it is really as a holding game while you wait for a seat at a standard table. It's a clever piece of marketing and customer retention skills.
NetEnt Is Licensed Everywhere
NetEnt has more gambling licenses than any casino there is. The UK Gambling Commission has them down for four. Spain's La Dirección General de Ordenación del Juego has them on the books for two. Romania's Oficiul Naţional pentru Jocurl de Noroc has issued them two as well. Alderney Gambling Control Commission has one for them. Belgium Gaming Commission has one also. As too Gibraltar. Malta Gaming Authority issued two.
Finally the latest is the New Jersey Division of Gaming Enforcement they have issued one. The fees alone would put of most brands! All in all NetEnt are not going to quit giving us great gaming solutions anytime soon.