Five Reasons You're Losing at Roulette – Tips and Tricks to Help You Turn the Tables
Published:

2nd August 2021

Author:

Morgan Bartlett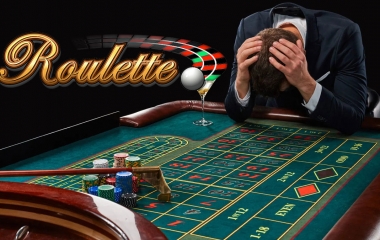 Ah, roulette. Often regarded as one of the most iconic games of chance, it has become synonymous with the floor of a casino. This marvel has remained virtually unchanged from its creation nearly 200 years ago, and today, it continues to fascinate both beginner players, as well as seasoned casino veterans. Although it is quite easy to romanticize this iconic and fascinating game, the bitter truth is that roulette is capable of busting the bankroll of even the most affluent players! Below, we have analyzed the five most common reasons people are losing on the roulette tables and have provided some tips that might help. Check them out!
Not Knowing the Game's Rules
Hands down, this is one of the most common cases that surrounds players who possess a significant budget but are complete novices when it comes to the roulette casino game. Placing an abundance of chips on different bets might seem exciting, and because of it, some of those bets might pan out; however, they won't come close to breaking even to what the player has initially spent at the beginning of the round.
Solution: Educate Yourself about the Game to Minimize Your Losses
In order to avoid losing your entire balance over the course of a few rounds, the first thing you need to do is familiarize yourself with the different bets and their payout odds. The entire point of this exercise is to be capable of making precise and calculated bets. If your knowledge about the game is sufficient enough and you happen to lose your main bets, the small secondary bets you've made might provide you with some kind of a "cashback" solution. With this type of "partial" winning, you can bring your losses to a mere 10% of your total bet with the right strategy.
You're Placing Your Faith in Popular Betting Systems
The Paroli, the Martingale, Oscar's Grind, etc. – these and many other "named" betting systems are mathematically calculated betting sequences, that theoretically promise infinite progressive profits. One of the most common traits about those systems is that they provide steps that tell the player what to do even when they lose.
In some cases, due to statistical probability, players will be convinced that those systems work; however, in most cases, the fault doesn't lie directly with a specific system, but the fact that casinos implement bet limits on their roulette games, which at some point make it impossible for a strategy to work. A player's limited budget will also have the same effect on any roulette betting system.
Solve This Challenge with Moderation
The best way to experience the most popular gambling strategies is only by trying them out. If they function the way they're supposed to, you will receive personal satisfaction and perhaps some minor profits. On the other hand, if they don't seem to work for you even in the beginning, you should stop. Betting systems are considered to be quite the slippery slope, and a lot of beginner players in roulette have managed to lose everything they had because they were convinced that a particular system works.
You Don't Know When to Stop Playing the Game
If you're a beginner at the roulette table and you happen to get very lucky the first few times, this will probably set you on a series of losing streaks. Initial rapid success is known to put players in a state of a "gambler's fallacy", which is a mental illusion, making a person believe that if they start losing a lot, there will be a higher chance for their luck to turn around.
This leads to the old "chasing losses" behaviour, which sees the player in a state of both panic and excitement, which only accelerates the rate at which they are losing money until their play-balance equals zero; in the worst cases of all, people have not only used up all of their savings, but also end up owing money to the house itself.
A Sure-Fire Way to Avoid Losing It All!
Just stand up and walk away. Trust us when we say that we understand – the excitement of waiting for the ball to land within the pocket of your choice is nothing less than intoxicating, and the mere anticipation of the result is known to turn regular people into life-long gambling addicts in a matter of minutes. If you've had your fun, call it a night (or a day) and immediately leave the casino. This simple (yet difficult to perform) tactic will not only prevent you from losing all of your money at the roulette wheel but also deter you from focusing your attention on any other casino game that will do the same to your budget!
You Lose Because You Might Be a Gambling Addict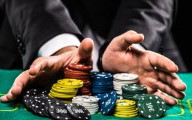 When talking about gambling addiction, at this point, it's not even about losing or winning. Many players are misfortunate enough to develop a dependency for the feeling of "constantly anticipating" a roulette's spin result. In fact, roulette players are considered to be the group of casino participants with the highest chance of becoming gambling addicts. The most notable gambling addiction case documented in history is that of Harry Kakavas. This Australian real estate mogul is rumoured to have lost $1.1 billion in a little over 12 months!
Get Help as Soon as Possible
If you or someone you know seems to mindlessly pour every single penny they can get their hands on, seek professional assistance. There are numerous free charities that help people in need. After all, gambling addiction is considered to be a "family disease" because the actions of a gambling addict can severely impact those around him. If you feel that the roulette table is "sucking you in" every time you place a bet and waiting for that ball to land in your favourite pocket, then you should definitely stand back. In fact, if you already have a "favourite pocket", this is a strong indication that you might need to look for professional assistance.
There Are Many Other Reasons for Losing in Roulette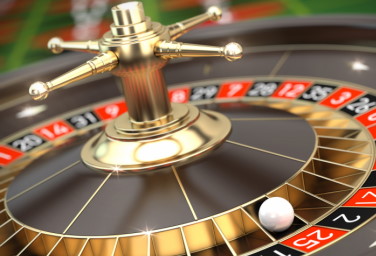 The factors mentioned above are considered to be among the most pivotal ones when it comes to losing on a roulette table. Although the gameplay pace in roulette is considered a steady one, many other factors have also been defined as leading causes for long losing streaks. Here are some of the most common ones below:
Placing large bets
Chasing your losses
Failure to impose self-limits
Overestimating your knowledge about the game
A desire to appear like a VIP among your peers
Playing a riskier version of Roulette
Sitting at roulette tables with big limits
Always Be Aware of the Risks and Prepare Accordingly
Rich or poor – everyone is equal at the roulette table. If you want to have proper fun with a roulette wheel, you need to always be careful. Otherwise, your story will end up as a cautionary tale in gambling history – just ask Frank Sarakakis, the Greek player most famously known for experiencing the biggest loss on a roulette table in Las Vegas. Mr. Sarakakis reportedly lost $8 million in 1994 (which is approximately $15 million in today's money), and to this day is known as the person who sustained the single most heavy loss in the world of roulette.
Remember to Look for Fun and Not for Profit
Just like any other game you will see in a casino, roulette is also designed to make a player lose in the long run. Regardless of how many strategies, systems, tips, and tricks you know or use, the roulette wheel will make money from you, not for you. If you want to play without the fear of losing everything, sit at the table with a small amount of money, and accept that they are already spent. You can consider anything extra that you win or retain as a nice bonus.
Whether you are left with something or nothing at the end of your planned roulette session, the most important thing to remember is to leave – not just the roulette table, but the casino altogether! After all, you don't want to lose what you just made even faster on a more volatile game. Throughout our research, we found out that the entire roulette experience had been perfectly summarized in one short couplet, written by a nameless poet: "Prepare and plan for winning, but hope for it, do not. Expect to lose it all; at all times, because you will, a lot!".