The Richest Gamblers in the World Are Engaged in Several Business Endeavours
Published:

4th June 2021

Author:

Morgan Bartlett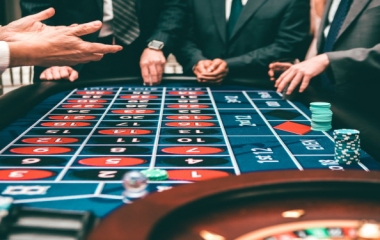 There are people that enjoy gambling occasionally, and some are even quite lucky at it. The rest of us tend to lose more money than we win. On the other hand, there is a special "breed" of gamblers that are not only good at what they do, but they often put professional players to shame when it comes to their overall winnings. While some good players can reach winnings of several hundred thousand pounds, there are those players that turn an annual profit in the hundreds of millions. You can check them out below – we have listed them from wealthiest to "poorest"
Anthony "Tony" Bloom – Considered to Be the Richest by Many
When it comes to total financial winnings, Mr Tony Bloom is easily considered as being the wealthiest gambler in the world, with a net worth of approximately £1.2 billion. Nicknamed "the Lizard", Anthony Grant Bloom is often defined as being an exceptional poker player, entrepreneur, and sports bettor. Although Mr Bloom has won a number of mid-tier poker tournaments, he never made it to the very top of the Poker world; however, this didn't stop him from developing many gambling businesses, which significantly expanded his financial capabilities.
Today, Mr Bloom owns and manages two professional football clubs – the UK's Brighton & Hove Albion and Belgium's Royale Union Saint-Gilloise. Although there isn't much information regarding Mr Bloom's upbringing and gambling training, it is revealed that the vast majority of his wealth has been amassed through investment in real estate, the establishment of numerous online gambling websites, as well as investing in start-up companies.
The Legendary Zeljko Ranogajec
Although it is estimated that the net worth of Zeljko in 2020 is listed to be approximately £330 million, many speculate that his entire winnings number close to a billion pounds. Although it is an interesting fact that Mr Ranogajec made a lot of money by participating in horse racing sports betting, he also amassed a lot of winnings by playing Keno and Blackjack. In regard to his Blackjack career, Zeljko wasn't only successful – he became one of the most recognised names in the world after his induction in the Blackjack Hall of Fame in Barona Casino.
The background of Mr Ranogajec is quite interesting, as it helped us understand how he developed his talents for professional gambling. He was born in Australia into a family of Croatian immigrants; however, Zeljko pursued studies of finance, banking, and tax. During that time, he became an avid Blackjack player that experienced continuous success, which is why later on, he decided to drop out of university, and pursue "advantage gambling" full time. Advantage gambling (or advantage play) is defined as a legal (non-cheating) method in a casino game that can give the player some kind of advantage when gambling. A good example of this is card counting in Blackjack.
The "Professor" Edward Thorp
Who knew that a boy born in 1932 would forever change the way Blackjack is perceived by casinos and players worldwide. Mr Edward Thorp started out as a mathematics professor who became fascinated with applying probability calculation processes to a theory, he was working on that was meant to entail how to win in Blackjack. Combining his knowledge of computer technology, he successfully created equations that produced the conditions in which a player could utilise a card counting method and gain an advantage over the dealer. As a bestselling author, inventor, and gambler, Professor Edward Thorp amassed a net worth of approximately £560 million.
Phil Ivey – The Most Famous Poker Player
The name Phil Ivey has often been associated with high stakes poker, and for a good reason. While the net worth of Mr Ivey is valued at approximately £70 million, the vast majority of those finances came from winning high-profile tournaments worldwide. He not only won 10 World Series of Poker bracelets but was also inducted into the Poker Hall of Fame in the Las Vegas Horseshoe Casino. A card player through and through, Phil Ivey is often described as being the "Tiger Woods" of Poker. Although Mr Ivey is the "least wealthy" gambler on our list, he outranks everyone in terms of skill when it comes to Poker.
A Gambler's Wealth Is a Matter of Perspective
It is quite interesting to learn that the wealthiest gamblers on this list aren't purely players; in fact, what made them successful in the first place was the work they did prior to engaging in any type of gambling. In some cases, that type of work made the casino industry re-evaluate and change its tactics, so they could minimise the advantage players now had on them. With that being said, it comes as no surprise why professional gamblers are much wealthier than professional players!