Top 5 Best Gambling Destinations Around the World – Tips for Planning Your Next Gaming Trip
Published:

19th August 2021

Author:

Morgan Bartlett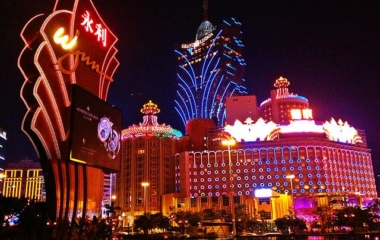 Even the best online casino website in the world can't compare to the allure offered by the real, physical floor of a genuine gambling house. The atmosphere, the lights, smells, colours – all of it delivers a plethora of sensory overload elements that can feel intoxicating to people who are new to the casino scene. On the other hand, when it comes to the best gambling destinations worldwide, the casinos are just considered to be the "theme" of the overall experience!
Today, we have compiled a shortlist of some of the best gambling destinations you can find and have provided further insight on why they are classified as such! In fact, we have categorised them from the "most to least popular", and although all of the places you will read about here have been famous for many decades now, it's only natural that some of them will be more easily recognisable than others.
Number One: Las Vegas — The Crown Jewel in This Selection
The mere name "Las Vegas" invokes an immediate association with gambling, and that's an undeniable fact. To be placed as our "number one" pick is not a case of favouritism, but an observation based on real facts. In 2019 alone, Las Vegas saw close to 50 million visitors that came to see "Sin City" in all its glamorous splendour! Vegas is known to have more than 130 casinos on its territory, which is more than the combined number of gambling establishments located in Italy, Spain, China, Monaco, Sweden, Norway, Greece, and Denmark!
The Entertainment Factor Puts Vegas in First Place
It is true that Las Vegas is considered to be the standard for quality when it comes to casinos. Everything from the design of the establishments themselves to the type of games they offer, has been elevated into both an art form and a philosophy – which is something that every casino worldwide tries to imitate and emulate; however, they can't come close to the original.
Another thing that makes Vegas the top gambling destination in the world is the numerous shows and events, where regular tourists and visitors have a very good chance of seeing some of the best celebrities from the music and film industry! The nightlife in Las Vegas has often been described to feel "like a dream", and you definitely need to see it to believe it!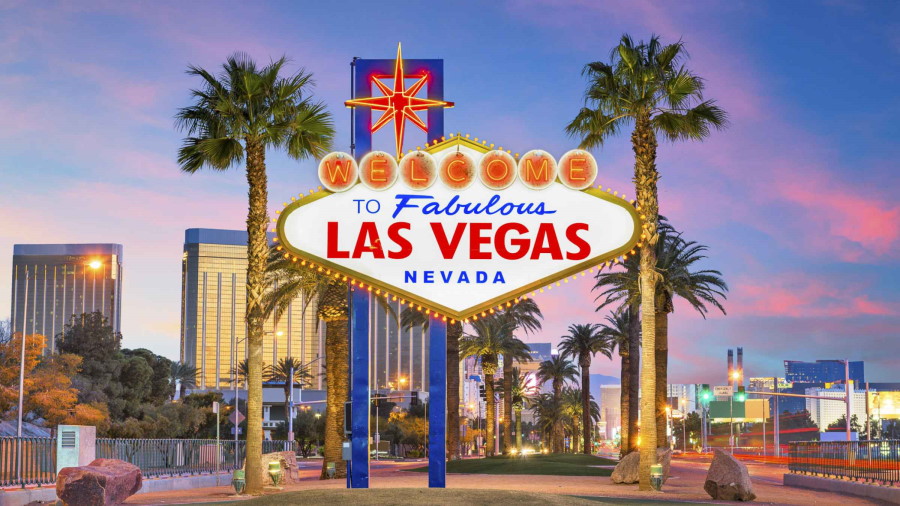 Number Two: The Classiest Place in the World – Monte Carlo, Monaco
The first thing someone associates with Monte Carlo is the exceptional class of pretty much everything. A principality that is a part of the beautiful French riviera, Monte Carlo is renowned for being a popular visiting destination of the social elite. With that being said, it doesn't come as a surprise that the majority of both residents and visitors of this interesting "city" are millionaires and billionaires. Monte Carlo has only four casinos; however, they are more than exclusive enough to accommodate the personal tastes and preferences of every player that comes to visit.
One of these gambling establishments that is also regarded as being the most iconic of all others is called Casino de Monte-Carlo. The casino is known for the legendary high-stakes action that it accommodates, as well as for the fact that it is considered to be the favourite gambling house of James Bond! The absolutely stunning design of the building itself is known to be one of the best architectural accomplishments in history.
The Challenges of Being There
If you're looking forward to visiting Monte Carlo, you will need to carefully evaluate your plan. As the country that is considered to have the most millionaires, you can probably imagine that the price of absolutely everything will be colossal, in comparison to any other gambling destination in the world. If you're going to gamble there, you're already probably one of the elites; however, if you're a "financial mortal" just like the majority of us, then perhaps a sightseeing tour is the more affordable and appropriate option..
Number Three: Macau, the Pearl of the East
China is considered to be quite conservative when it comes to gambling in general, which is why there is only one place that is permitted by the government to offer any type of casino entertainment. You guessed it – Macau. Often called "the Las Vegas of Asia", this city is said to have a gambling industry that is several times larger than that of Sin City! This is understandable, given the fact that Macau sees a massive influx of people, every day, all year round. To top it off, some of the largest hotel and casino resort brands from Las Vegas have established a foothold there, delivering thousands of opportunities for gambling, as well as sightseeing.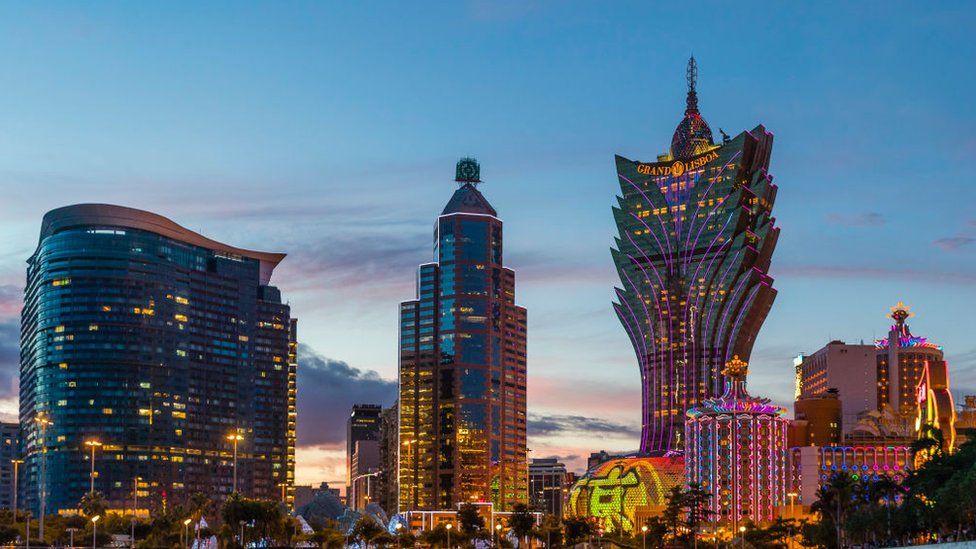 It's More about the Gambling than Anything Else
Although the entertainment value of Macau is quite high, the truth is that the majority of people that visit this city are there for the gambling. Asian players are notorious for their desire to gamble, and while different shows and events provide a certain degree of fascination, it's the thousands of casino tables and slots here that are the main attraction. Still, if you're also interested in culture and cuisine, the city's unique Portuguese/Cantonese heritage will undoubtedly delight you.
Number Four – The Historical Significance of London
Considered to be the last place where monarchical popularity is still held in high regard, London is a famous destination for casino tourists and professional gamblers from all over the world. Being regarded as one of the most famous destinations for high-profile Blackjack tournaments, London annually attracts millions of tourists that are there not only for the exclusive casino experience offered by the capital of England, but also for the numerous historical buildings and museums that have become iconic throughout the ages.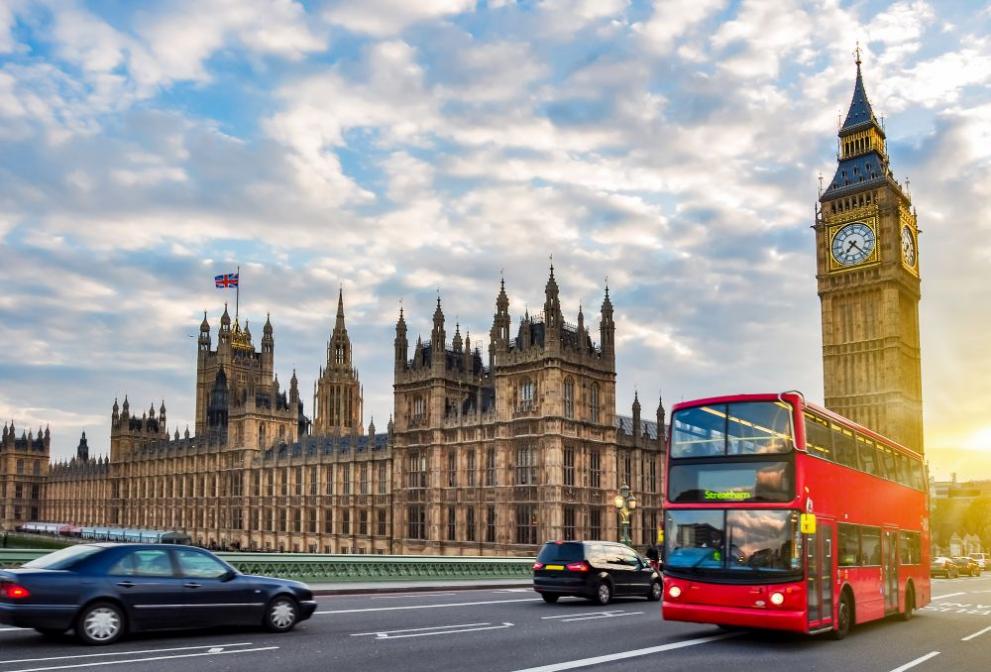 Bring an Umbrella, and Money
Typical English weather has become somewhat of an aphorism to associate the environmental atmosphere of the UK capital, so you should definitely dress for the occasion if you plan on visiting. When it comes to expenses, London is quite impressive in that regard – and we aren't talking about the minimum bets that can be placed in one of the best casinos here. Everything from cab rides to buying a can of pop can be surprisingly expensive; for example, a three-course meal for two in a mid-range restaurant can cost you up to £160!
Number Five – The Open Scenery of Atlantis Paradise Island in the Bahamas
While places like Las Vegas, Macau, Monte Carlo, and others try to recreate numerous aspects of a tropical paradise, they can't come close to the jewel of the Bahamas – the Atlantis Paradise Island resort. The two large casinos that are situated within the massive complex resort are more than capable of accommodating casual players as well as high rollers. The gambling houses here are classy and incorporate numerous elements that are reminiscent of the Bahamas as a whole.
Relax and Gamble at the Same Time
Whether you're a professional gambler who is looking to unwind after a tough gaming season or someone who wants to relax while trying out your luck on a variety of casino games, the Paradise Island might just be the place you're looking for. Although this place doesn't have the flashing lights of Vegas or the exclusive and luxury scene of Monte Carlo, it provides an open space that is surrounded by the vast sapphire ocean – which is what makes Paradise Island in the Bahamas a popular gambling destination. Although this place is significantly smaller than any of the other popular examples mentioned here, it's definitely among the prettiest on our list!
Conclusion
If you're indeed searching for a popular gambling destination to visit, there is a pretty good chance that you're not going there only for the casinos. Whether you want to relax, be entertained, learn new things, or see beautiful sites, there are many other places to choose from as well. The bottom line is that the ideal destination for you will reveal itself based on what type of experience you're looking for. On the other hand, if you're trying to find us, we will be relaxing on a beach somewhere on Paradise Island!