GTA V Diamond Casino and Resort – Enjoy Gaming and Gambling in One Place
Published:

26th October 2021

Author:

Morgan Bartlett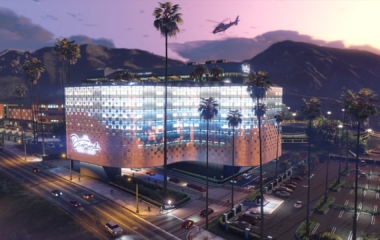 If you like gaming and casino gambling, then the Diamond Casino and Resort in GTA V is the perfect solution. It allows you to stop off for some first-rate gambling fun whenever you fancy a break from the video gaming side of things.
As with everything else within GTA V, the casino is fantastically designed and offers a truly immersive experience. You can drive up to the casino and make use of valet parking. There is no need to worry about the safety of your vehicle, as weapons are disabled in the car park. You can then walk into the casino itself, where you will be amazed by all it has to offer.
The casino's realism even extends to a membership fee of $500 that you will have to pay to start playing. This makes you a standard member and allows you to play all the games on the casino floor. There are ways to become a VIP member, such as buying a penthouse, and this will give you access to high stake tables and higher chip limits.
Gambling Options
If you are reading this, then the casino games are likely to be what interests you most, so that is where we shall start. The casino offers everything that you would expect to find in a top resort: slot machines, table games, VIP rooms, and so on.
As at a regular casino, you will be gambling using chips and 1 chip is the same as 1 GTA dollar. The good news is that you can get 1,000 chips for free at the cashier's desk every 24 hours and you can, of course, buy more. Standard members can buy up to 20,000 chips every 48 minutes, and VIP members may buy 50,000 chips every 48 minutes.
Slot Machines
If you enjoy spinning the reels of slots, then you will love the RTPs of the slots at this casino. Some of them are as high as 98.7%, meaning that you have a great chance of hitting a win. Deity of the Sun and Diamond Mirror are the most profitable slots. While the games are all about luck, if you go in betting the max, you may get lucky and hit the jackpot. The games are best played once you have accumulated a large bankroll, and we have some tips to help you do just that a little later on.

Table Games
You will find many of the casino classics on offer at the Diamond Casino, such as blackjack, roulette, and three-card poker. The games work in the same way as their real-world counterparts, so it is a great opportunity to try out new strategies without having to risk anything.
Lucky Wheel
This game deserves a section of its own due to its incredibly prominent position on the casino floor. It is a huge fortune wheel located next to a revolving car. You are given one free spin of this wheel every 24 hours and it offers a range of prizes, including more chips, GTA dollars, RP, clothing discounts, vehicle discounts, and of course, the chance of winning the car showcased next to the wheel.
Horse Racing
Just as casino resorts often offer a sportsbook, at the Diamond Casino you can bet on the horse races. Each race is between six horses, and you will be shown the odds on each ahead of the race. The races then take place on a virtual screen, and you can watch them from beginning to end. If you look for races that have even odds on the favourite and at least 5/1 on the second favourite, then it presents an opportunity to make big returns.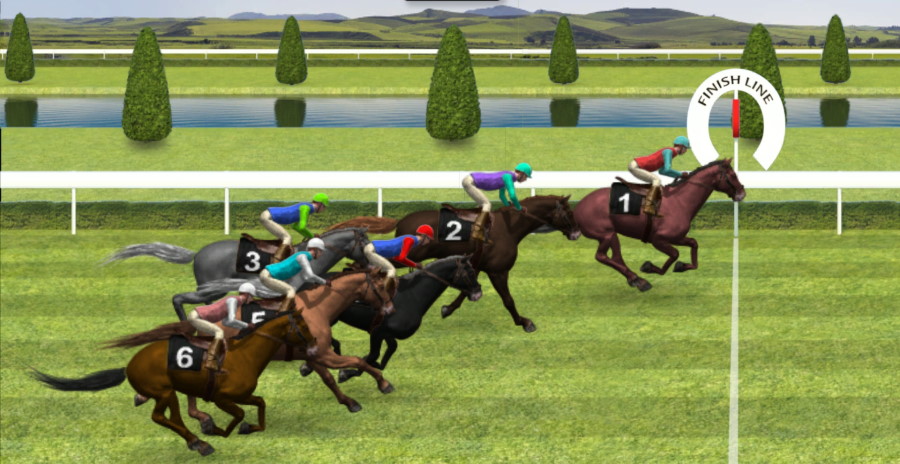 Accommodation at the Casino
As mentioned earlier, you have the option to buy a penthouse at the casino. The casino's penthouse suite works in the same way as other living spaces in the game. You are able to invite other players in and you can carry out a lot of customisations. A standard penthouse costs $1.5 million, and if you were to add in all the optional extras, such as a private blackjack table, a spa, a bar, arcade machines, and so on, it would come to around $6 million. You can even add a single private 10-car garage.
While the penthouse and its extras are purchased with GTA dollars, if you want to decorate it, you can do so with your casino chips. Chips can be exchanged for wall art, shelf decorations, floor sculptures, and so on. It allows for an amazing level of personalisation that you can't fail to be impressed by.
The GTA V Side of Things
Of course, this casino is set in the GTA V universe, which means the regular aspects of the gameplay are never far away. After buying a penthouse, not only will you have VIP access to the casino, but it will also give you access to six casino missions that must be played with three other players. The missions are similar in style to Lamar's. Each takes the form of a short story where you, as the owner of a casino penthouse, have to help the casino management with various problems.
If you complete the first five, you will earn $50,000, and there is a $100,000 bonus for the last. If you host them all, then you receive an extra $100,000 and the Paragon R armoured vehicle, and this is the only way to access that particular car. There are many more bonuses available along the way, so they are a great way to boost your casino bankroll.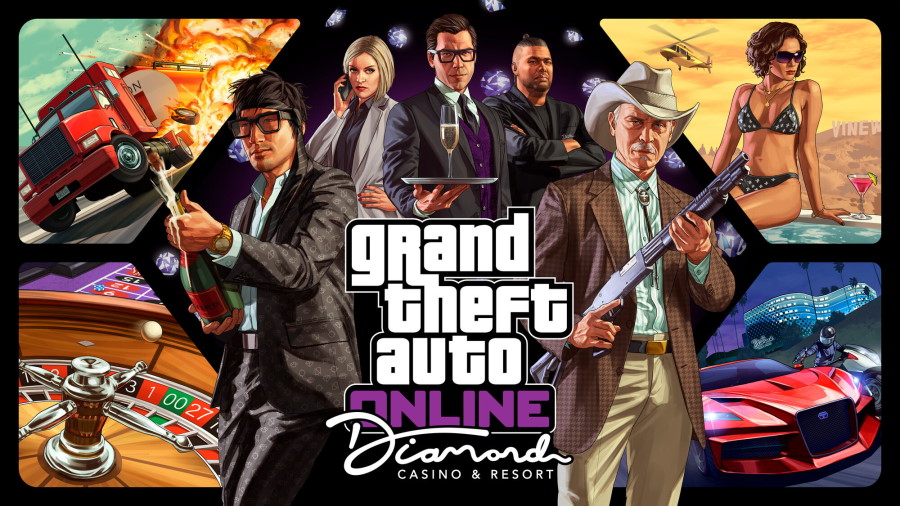 Furthermore, if you call Ms Baker, then you can request extra "casino work". She will assign you odd jobs such as searching for thieves or making deliveries to the casino. There are twelve missions, but you cannot choose which you are assigned. Each completed mission awards between $5k and $10k together with 5k in chips. If you complete 50 of them, you receive $180,000.
Finally, we turn to cars. There were 22 new cars included in the casino update, including supercars, sports cars, muscle cars, classic cars, off-road vehicles, SUVs, and motorcycles. In other words, GTA's The Diamond Casino and Resort offers pretty much everything you could ever need, and it is a truly exciting alternative to visiting a real-world casino resort.