WagerWorks Another Californian Dream
Way back when, a company called Silicon Gaming made video slots and such machines for the land based casino industry. They took this digital prowess and ventured into the online world forming WagerWorks around the year 2000. They were a great success and built a brand image on the foundations laid by the parent company. Silicon gaming were known for licensing well known branded games and translating them to some iconic slots. WagerWorks continued on this theme and the likes of Battleship, Jeopardy and Monopoly have been big hits for a number of years. Monopoly has had several versions of it and continues to bring in the punters. IGT the global supplier of land based slot machines snapped up WagerWorks in 2005 and added it to its growing portfolio. The roots firmly in the land based arena has kept WagerWorks focused on what makes a game attract players. They have a great reputation for attention to detail.
No Need For A Download
WagerWorks offer a casino an end to end platform running all aspects of the casino. That's a fully licensed banking set up. Promotions and loyalty scheme management. Customer support, all regulatory compliance and also full integration of other software products from the gaming industry. If that's not required they can just have a selection of games to integrate with their own set up. The full turn-key solution is a flash based browser only option. It is in no way a lesser thing either. The browser casino from WagerWorks is as good as some of the lesser brands full download. The load times are virtually nonexistent. The game run at an incredible speed. And while there may not be as many in the arsenal as some they are all top quality. A few bemoan the fact that not so many new games come from the WagerWorks stable. But those that do are worth waiting for. Not known as the best for table games when they do bring one out it usually has a twist to it. The three wheel roulette is a prime example. Three wheels in play three numbers called three chances to win.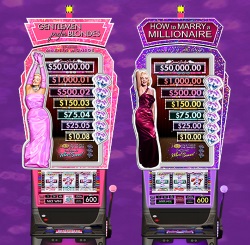 Slow Connection? – Old Tech? – WagerWorks Have It Covered
Not the only platform to enable this but a great feature never the less WagerWorks platform is adjustable to the player's tech specs. Basic internet connection will see a lesser version of the game it may run slower with the same graphics. Or it may have lesser graphics with the same playing speed. You may be able to turn of the audio and get full speed and optimum graphics. The games are flexible in their set up and take into account many different operating systems and bandwidth. If you have a full on broadband connection then wow. The games are top draw you get everything at 100%. Reliving your childhood with Cluedo themed slots. Or maybe you loved The Price is Right or good old Wheel of Fortune. The thing is yes there are only maybe a hundred games but the care and attention to detail is above and beyond.
Those That Integrate Have The Best Of All Worlds
Nobody would put standalone WagerWorks casinos at the top of the list. That's not to say that they are not good it's just they lack in certain areas. The best solution is to integrate games from other developers to augment the pot. WagerWorks is a bit of a paradox take the progressives for example. A whopping £1.5 million reset figure when the jackpot is won. They hit some staggering amounts too. But on the flip side there are only three games and they are linked, so hit one they all reset. So chuck in a few from the others into the mix and suddenly you have a lineup worthy of champions.
US Based – US Blocked – Irony In Its Best Form
If you are a US resident the thing is you won't see a WagerWorks game. Unless of course you have your account registered elsewhere and use some trick evasive software. The reason being is WagerWorks seem to make a real effort to be as legally and morally compliant as possible. They really do appear to be an ethical company. As the US is struggling with bringing laws into the 20th century let alone the 21st reputable companies are avoiding an online casinos that accept US customers. It is a case of exquisite irony that one of the best online gaming developers can't service its home market. Things may change as the few states that are embracing online gambling ramp things up but we will see.
More Casino Software Providers
WagerWorks Are Almost Incognito
Make a quick search online for WagerWorks and you will come up with a ton of hits. There will be reviews and lists of WagerWorks casinos. You would think that they have a lot of information about them. Well you would be wrong. The absorption into IGT is complete. Even on the main IGT website you will not find mention of the iconic brand. Many casinos still use the logo and proudly display WagerWorks an IGT company. But with IGT not a wiff. It does seem a little strange IGT as a company has a history of buying the hot property and re-branding the whole company to that in vogue name. They seem to have gone the other way here. Anyway there seems to be nothing shady about the whole operation. They hold licenses from more than one jurisdiction and are regulated by the best. The games WagerWorks produce are sublime. They have carved themselves a niche in the market. They will never be the largest producer of games that's not how they roll. They will carry on being a quality rather than quantity. A bit of a Rolls Royce in the online gambling world. For the punter their offerings have great gameplay, stunning graphics and a touch of nostalgia. Perfect!
Top 4 Casino Bonuses
* T&C's apply; Click on Get The Bonus for details